Sidney Lumet
Director / Screenwriter / Producer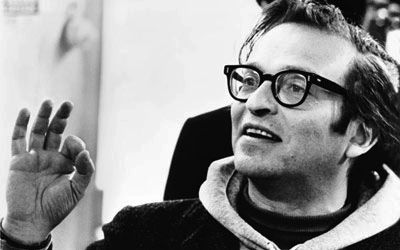 1924 - 2011
Born June 25, Philadelphia, Pennsylvania, USA
Key Production Country: USA, UK
Key Genres: Drama, Police Drama, Courtroom Drama, Family Drama, Docudrama, Urban Drama, Crime, Ensemble Film, Comedy Drama
Key Collaborators: Boris Kaufman (Cinematographer), Philip Rosenberg (Production Designer), Andrzej Bartkowiak (Cinematographer), Sean Connery (Leading Player), Ralph Rosenblum (Editor), Tony Walton (Production Designer), Jack Warden (Leading Player), Harry Andrews (Leading Character Player), Oswald Morris (Cinematographer), Quincy Jones (Composer)
---
Highly Recommended: 12 Angry Men (1957)*, Fail-Safe (1964), Dog Day Afternoon (1975)*, The Verdict (1982)*
Recommended: The Hill (1965), Serpico (1973), Network (1976)*, Running on Empty (1988), Before the Devil Knows You're Dead (2007)
Worth a Look: The Fugitive Kind (1959), The Pawnbroker (1965), The Deadly Affair (1966), The Offence (1972), Equus (1977), Prince of the City (1981), Q&A (1990), Night Falls on Manhattan (1996), Find Me Guilty (2006)
Approach with Caution: The Group (1966), Bye Bye Braverman (1968), The Anderson Tapes (1972), Murder on the Orient Express (1974), The Morning After (1986)
Duds: Long Day's Journey Into Night (1962), The Wiz (1978), Family Business (1989)
* Listed in TSPDT's 1,000 Greatest Films section.
---
Links: [ Amazon ] [ IMDB ] [ TCMDB ] [ All-Movie Guide ] [ Film Reference ] [ Sidney Lumet: A Serious Voice in the American Cinema ] [ FilmForce Featured Filmmaker ] [ New York Mag Interview (2007) ] [ Hollywood Reporter Article: Honorary Oscar ] [ Jam! Interview (2007) ] [ Telegraph Article (2008) ] [ Sight & Sound Article (2008) ]
Books: [ Making Movies ] [ Sidney Lumet: Film and Literary Vision ] [ Sidney Lumet ] [ Sidney Lumet: Interviews ] [ Street Smart: The New York of Lumet, Allen, Scorsese, and Lee ]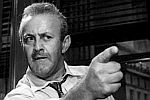 "Although Sidney Lumet has applied his talents to a variety of genres (drama, comedy, satire, caper, romance, and even a musical), he has proven himself most comfortable and effective as a director of serious psychodramas and was most vulnerable when attempting light entertainments. His Academy Award nominations, for example, have all been for character studies of men in crisis, from his first film, Twelve Angry Men, to The Verdict." - Stephen E. Bowles (International Dictionary of Films and Filmmakers, 1991)
"At its best, Lumet's direction is efficiently vehicular but pleasantly impersonal...When his subjects are responsible, as in Long Day's Journey Into Night, his services are valuable. In most other instances, only his innate good taste saves him from utter mediocrity... Lumet shows no sign of ever rising above the middle-brow aspirations of his projects to become the master rather than the mimic of the current trend away from Hollywood.." - Andrew Sarris (The American Cinema, 1968)
"This American film-maker used to be my favourite director. I was ecstatic over 12 Angry Men, impressed by The Pawnbroker and trampled on by The Hill; and thought The Deadly Affair about the best thriller of its decade. Such worship makes it all the more difficult to be objective, but I think disillusionment started about The Group, with its ragbag of disparate elements which Lumet made, as with many of his later films, so dislikeable as to alienate one from the movie itself." - David Quinlan (Quinlan's Film Directors, 1999)
"Repression and its explosive effects have been explored by Lumet. He makes social statements in comedies and dramas that are unusually tense and pulsating." - William R. Meyer (The Film Buff's Catalog, 1978)
"

For any director with a little lucidity, masterpieces are films that come to you by accident.

" - Sidney Lumet
Please note that the rating given for this director (see top-right) is based only on the films we have seen (listed above). Films by this director that we haven't seen include
Stage Struck (1958), That Kind of Woman (1959), A View from the Bridge (1962), The Sea Gull (1968), The Appointment (1969), Last of the Mobile Hot-Shots (1970), The Anderson Tapes (1972), Child's Play (1972), Lovin' Molly (1974), Just Tell Me What You Want (1980), Deathtrap (1982), Daniel (1983), Garbo Talks (1984), Power (1986), A Stranger Among Us (1992), Guilty as Sin (1993), and Gloria (1998).
8
"Trained in television, immersed in theatre and often inspired when working with leading acting talent, Sidney Lumet's filmography - a variable but impressive forty films -demonstrates the value of collaborative creativity and professional production. He deserves to be recognized as one of the greatest social chroniclers of his native New York... Since Q&A (1990), the quality of the still-prolific Lumet's work has failed to match that of his glory days, but he remains an industry elder of compelling reputation." - Richard Armstrong, The Rough Guide to Film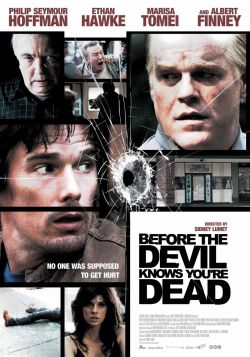 ●

Top 250 Directors
● Strained Seriousness
● 100 Essential Directors (Pop Matters)
● 501 Movie Directors: A Comprehensive Guide to the Greatest Filmmakers
See Also
Sidney Lumet's Favourites
The Best Years of Our Lives (1946) William Wyler, Fanny and Alexander (1982) Ingmar Bergman, Fellini's Roma (1972) Federico Fellini, The Godfather (1972) Francis Ford Coppola, The Grapes of Wrath (1940) John Ford, Intolerance (1916) D.W. Griffith, The Passion of Joan of Arc (1928) Carl Dreyer, Ran (1985) Akira Kurosawa, Singin' in the Rain (1952) Stanley Donen & Gene Kelly, 2001: A Space Odyssey (1968) Stanley Kubrick. Source: Sight & Sound (2002)