Otto Preminger
Director / Producer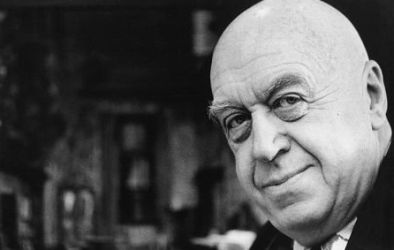 1906 - 1986
Born December 5, Vienna, Austria
Key Production Country: USA
Key Genres: Drama, Psychological Thriller, Film Noir, Mystery, Romance, Melodrama, Historical Film, Romantic Drama, Comedy
Key Collaborators: Louis Loeffler (Editor), Lyle Wheeler (Production Designer), Sam Leavitt (Cinematographer), Joseph LaShelle (Cinematographer), Dana Andrews (Leading Player), Leon Shamroy (Cinematographer), David Raksin (Composer), Gene Tierney (Leading Player), Burgess Meredith (Character Player), Wendell Mayes (Screenwriter)
---
Highly Recommended: Laura (1944)*#, Fallen Angel (1945)#, Daisy Kenyon (1947), Whirlpool (1949)#, Where the Sidewalk Ends (1950)#, Angel Face (1953)*#, Bonjour Tristesse (1958), Anatomy of a Murder (1959)*
Recommended: Forever Amber (1947), Advise and Consent (1962)
Worth a Look: The Fan (1949), The Moon is Blue (1953), Carmen Jones (1954), River of No Return (1954), The Court-Martial of Billy Mitchell (1955), The Man with the Golden Arm (1955), Saint Joan (1957), Porgy and Bess (1959), The Cardinal (1963), Bunny Lake is Missing (1965), In Harm's Way (1965), The Human Factor (1979)
Approach with Caution:

The 13th Letter (1951),

Exodus (1960), Skidoo (1968), Such Good Friends (1971)
Duds: In the Meantime, Darling (1944)
* Listed in TSPDT's 1,000 Greatest Films section; # Listed in TSPDT's
250 Quintessential Noir Films section.
---
Links: [ Amazon ] [ IMDB ] [ TCMDB ] [ All-Movie Guide ] [ Senses of Cinema: Great Directors ] [ Film Reference ] [ Dana Andrews on Working with Otto Preminger ] [ Reel Classics ] [ Chicago Reader: "Bonjour Tristesse" ] [ Filmbug Biography ] [ Wikipedia ] [ New York Sun Article (2006) ] [ Undercurrent Article (2006) ] [ New Yorker Article (2007) ] [ Otto Preminger.com ] [ indieWIRE Article (2011) ]
Books: [ Otto Preminger: The Man Who Would Be King ] [ The World and Its Double: The Life and Work of Otto Preminger ] [ Preminger: An Autobiography ] [ Otto Preminger ]




"The public persona of Austrian-born Otto Preminger has epitomized for many the typical Hollywood movie director: an accented, autocratic, European-born disciplinarian who terrorized his actors, bullied his subordinates, and spent millions of dollars to ensure that his films be produced properly, although economically. Before the Cahiers du Cinéma critics began to praise Preminger, it may have been this public persona, more than anything else, which impeded an appreciation of Preminger's extraordinarily subtle style or thematic consistencies." - Charles Derry (International Dictionary of Films and Filmmakers, 1991)
"In the 60s, Preminger made a comfortable transition to the wide-screen format, which seemed to agree with his preference for long takes and camera movement over cutting and reaction shots. Although no consistent theme is discernible in his pictures, there are some basic ingredients that are common to most, such as the objective camera viewpoint and a fascination with the duality and ambiguity of character." - (The MacMillan International Film Encyclopedia, 1994)
"Preminger's was an uneven career, but at its best, his probing scepticism served to undermine initial prejudices about characters and ethics; no one was without reasons for his behaviour, no issue open-and-shut. Reflecting this refusal to condone easy judgements, his camera style was mostly subtle and discreet, balancing conflicting characters within the frame, observing gestures and glances without emphasis." - Geoff Andrew (The Director's Vision, 1999)
"A filmmaker of epic tales and low-key suspense dramas which examine relationships between people while they solve crimes, Preminger is at his apex with middle-budget psychological stories fraught with complex violence." - William R. Meyer (The Film Buff's Catalog, 1978)

"

I do not welcome advice from actors, they are here to act." -

Otto Preminger
Please note that the rating given for this director (see top-right) is based only on the films we have seen (listed above). Films by this director that we haven't seen include Danger - Love at Work (1937), Margin for Error (1943), Centennial Summer (1946), Hurry Sundown (1967), Tell Me That You Love Me, Junie Moon (1970), and Rosebud (1975).