"Jane Campion is widely acclaimed as one of the most original and talented directors of her generation, one of the few women, as Lizzie Francke points out, 'to leap the barrier and join the pantheon of great filmmakers'."
-
Justine Ashby (Fifty Contemporary Filmmakers, 2002)
Director / Screenwriter / Producer

(1954- ) Born April 30, Wellington, New Zealand
Top 250 Directors
Key Production Countries: Australia, USA, UK
Key Genres: Feminist Film, Drama, Romantic Drama, Period Film, Short Film, Psychological Drama
Key Collaborators: Veronika Jenet (Editor), Jan Chapman (Producer), Janet Patterson (Production Designer), Stuart Dryburgh (Cinematographer), Sally Bongers (Cinematographer), Kerry Fox (Leading Actress), Harvey Keitel (Leading Actor), Gerard Lee (Screenwriter), Laura Jones (Screenwriter), Dion Beebe (Cinematographer), Alexandre de Franceschi (Editor), Genevieve Lemon (Leading Character Actress)
"She made her feature film debut with
Sweetie
(1989). Her work frequently displays an interest in the thin line between rationality and insanity, and examines both the power and the perils of love." -
Chambers Film Factfinder, 2006
"Whatever their quality, all of Jane Campion's feature films have remained consistent in theme. They depict the lives of girls and women who are in one way or another separate from the mainstream, because of physical appearance (if not outright physical disability) or personality quirk, and she spotlights the manner in which they relate to and function within their respective societies." -
Rob Edelman (International Dictionary of Films and Filmmakers, 2000)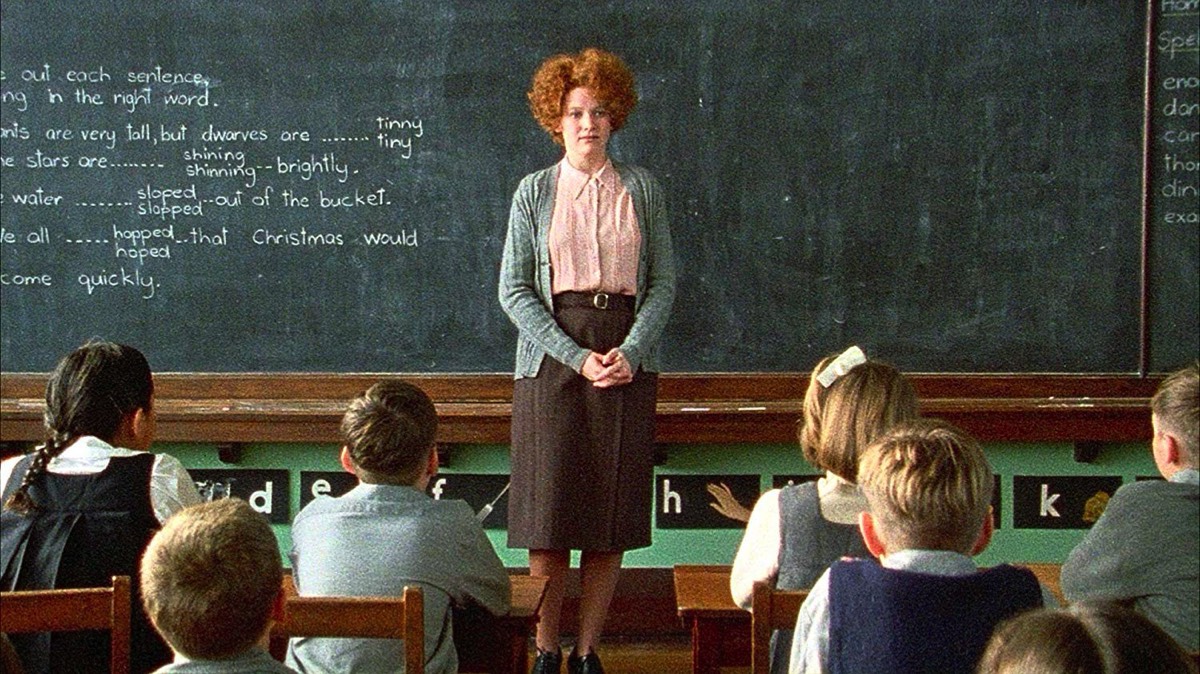 An Angel at My Table (1990)
"She leaves things out; sometimes the viewer is frustrated by the lack of basic information. Sometimes this oddity of emphasis seems like a mirroring of the near-insanity, or the lack of ordinariness, in the central figures (this is true of
Sweetie
, too). Campion may still be wary of or uneasy with old-fashioned narrative. But her films exert their power through the mysterious or the cryptic collisions of their structure. The slightly fractured air leaves the films to heal in our minds, knitted together by the appetite for life and the invisible guidance of performance from actresses (notably Kerry Fox as Janet Frame) who come from so far away they are like people we are meeting." -
David Thomson (The New Biographical Dictionary of Film, 2010)
"This New Zealand-born director makes long, beautiful and impressive films, but the characters in them are hard to get close to... As with many woman filmmakers, Campion's central characters are almost always women." -
David Quinlan (Quinlan's Film Directors, 1999)
"Mostly, her protagonists are clumsy, confused but intelligent and deeply determined women - unsurprisingly, her portrait of Henry James' Isabel Archer was insightful and imaginative - but there is no feminist orthodoxy on view: Campion understands that humanity is too unpredictable, strange and complicated for simplification, so that in
Sweetie
,
An Angel at My Table
and her masterly short
A Girl's Own Story
, tragedy often jostles with comedy, fear with desire, the surreal with the banal. Defying categorisation, Campion's work is sharp, instinctive and confidently original; a restless talent, she encourages and allows us to look at the world, and ourselves, afresh." -
Geoff Andrew (The Director's Vision, 1999)
"In Campion's fish-eye aesthetic, the protagonist is often pushed to the edge of the frame, and the world is viewed askew. It's an off-kilter perspective that the director herself attributes to growing up in New Zealand, which can often feel like living on the edge of the world." -
Lloyd Hughes (The Rough Guide to Film, 2007)
Jane Campion / Fan Club

David Hanan, Lizzie Francke, Manohla Dargis, Nick Davis, Michel Ciment, Tim Robey, Melissa Silverstein, Michael Wilmington, Nick James, John Powers, Amy Taubin, Sarah Nichols.
"Fan Club"

These film critics/filmmakers have, on multiple occasions, selected this director's work within film ballots/lists that they have submitted.