"A pivotal figure on the Hong Kong movie scene since the early 1980s, Tsui (pronounced "Choy") Hark is the most successful of the region's New Wave filmmakers, a prolific director and producer with more than fifty credits to his name. An inventive recycler with a flair for colourful spectacle, Tsui has re-energized traditional Chinese popular forms, and produced blockbuster hits in almost every local genre."
-
Tom Charity (The Rough Guide to Film, 2007)
Director / Producer / Screenwriter / Editor

(1950- ) Born February 15, Saigon, Vietnam (now Ho Chi Minh City, Vietnam)
Key Production Countries: Hong Kong, China, USA
Key Genres: Action, Martial Arts, Comedy, Action Thriller, Action Comedy, Adventure, Horror, Fantasy
Key Collaborators: Marco Mak (Editor), Ng See-Yuen (Producer), Man Cheuk Chiu (Leading Actor), Rosamund Kwan (Leading Actress), Xin Xin Xiong (Leading Character Actor), James Wong (Composer), Bill Lui (Production Designer), Jet Li (Leading Actor), Arthur Wong (Cinematographer), David Wu (Editor), Shun Lau (Character Actor), Kenny Bee (Leading Actor)
"Describing Tsui Hark's standing within the Hong Kong film industry is far from straightforward. He's a director, producer and sometime actor, a restlessly industrious polymath with more than 80 films to his name in one capacity or another. As director, he helped usher in the Hong Kong New Wave with a trio of biting (quite literally with 1980's
We're Going to Eat You
) political satires before an abrupt left turn towards populist blockbusterdom with
All the Wrong Clues for the Right Solution
(1981). This hit paved the way for his landmark effects extravaganza
Zu Warriors from the Magic Mountain
(1983), a film that brought Hollywood tech-wizardry to the domestic marketplace." -
Matthew Thrift (BFI, 2021)
"A creator of popular Hong Kong action and fantasy films, like many Asian directors he began his career in the US, first attending American colleges, then moving to New York City to work in Chinese-language arts and media - a newspaper, community theater, and cable television production. Relocating to Hong Kong in 1977, he directed television dramas and, soon thereafter, his first feature,
Butterfly Murders
(1979). Within the Asian cinema, he has achieved fame comparable to that of American producer and director
Steven Spielberg
. His directorial signature is an antirealist visual style, bordering on the hallucinatory, with rapid action." -
The Film Encyclopedia, 2012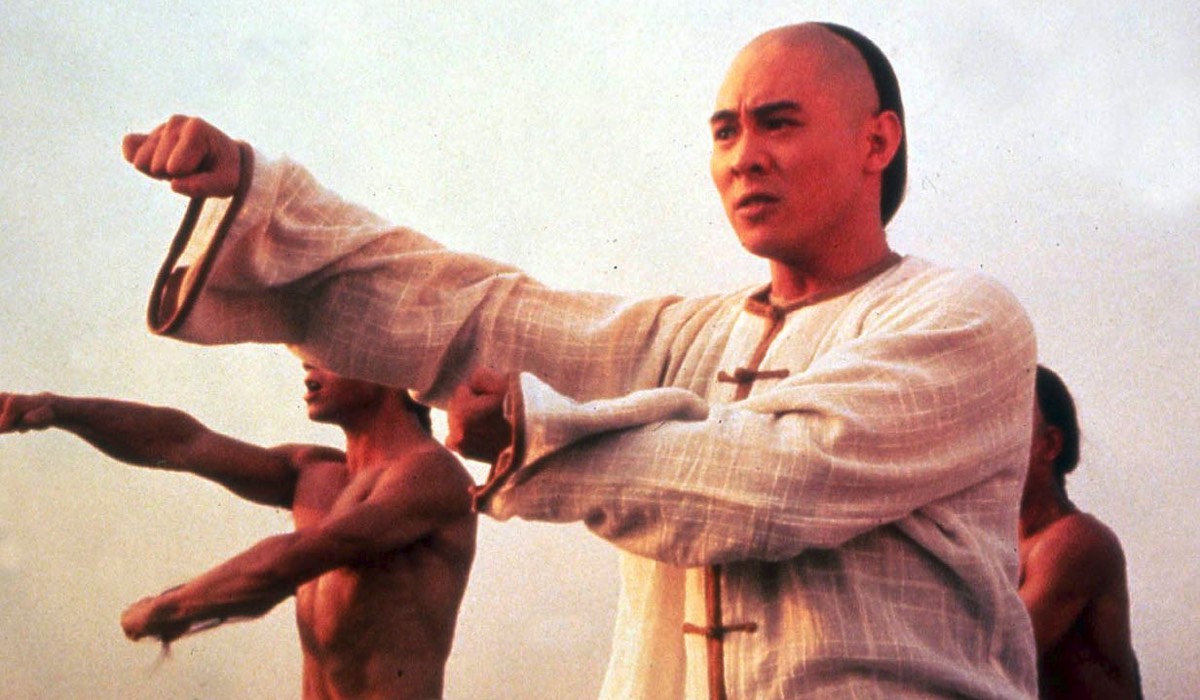 Once Upon a Time in China (1991)
"As a director and producer, Tsui has made 54 films, directing 31 of them, producing blockbusters in every genre known to man, and creating most of the stars in the Hong Kong heavens (
John Woo
, Chow Yun-fat, Jet Li,
Ching Siu-tung
, and Brigitte Lin all owe their current careers to Tsui). The genres most identified with '80s and '90s Hong Kong film (heroic bloodshed, fantasy swordplay, ghost romances, period martial arts) were genres he created. His
Zu: Warriors from the Magic Mountain
(1983) created, from scratch, the modern Hong Kong special effects industry, and his
A Chinese Ghost Story: The Animation
(1997) built an animation industry from the ground up." -
Grady Hendrix (Senses of Cinema, 2003)
"The early 1990s saw a peak for Tsui as he directed more than a dozen films in five years including the popular
Once Upon a Time in China
(1991-1994) series. A hands-on producer, Tsui is known to codirect or handle second-unit photography. Tsui answered Hollywood's request in the late 1990s with a pair of distinct, yet unsatisfying Jean-Claude Van Damme offerings." -
William Sean Wilson (501 Movie Directors, 2007)
"Tsui Hark has produced so many films that have been fan favorites–
Peking Opera Blues
,
Once Upon a Time in China
, and
Swordsman III: The East Is Red
–that you can't expect anything worthy to be overlooked. And yet not enough people have seen the bouncy
Shanghai Blues
, with moments of musical rapture, and
The Chinese Feast
, with all his faults and virtues bundled into a celebration of cooking and eating. There's also
The Blade
, a convulsive revenge saga that seems to me one of the best movies made anywhere in the 1990s. After it's over, you're not sure what hit you." -
David Bordwell (David Bordwell's Website on Cinema, 2011)
"Sometimes called the
Steven Spielberg
of Asia, Tsui Hark is a celebrated director of many action films and one of the leading figures in the Chinese martial arts genre of wuxia… His films are often overflowing with energy and are noted for their disregard of convention and exuberant use of filmmaking techniques. With his film series
Once Upon a Time in China
and
Detective Dee
turning into major commercial successes, Tsui remains of the highest-grossing filmmakers in Chinese-language cinema." -
International Film Festival Rotterdam
Tsui Hark / Favourite Films

Bring Me the Head of Alfredo Garcia (1974)
Sam Peckinpah
, Floating Clouds (1955)
Mikio Naruse
, Lancelot du Lac (1974)
Robert Bresson
, Letter from an Unknown Woman (1948)
Max Ophüls
, New York, New York (1977)
Martin Scorsese
, Psycho (1960)
Alfred Hitchcock
, Spring in a Small Town (1948)
Fei Mu
, Sunrise (1927)
F.W. Murnau
, The Time to Live and the Time to Die (1985)
Hou Hsiao-hsien
, Written on the Wind (1956)
Douglas Sirk
.

Source: Guangzhou Daily (2001)
Tsui Hark / Fan Club

Filipe Furtado, Li Cheuk-to, David Bordwell, Long Tin Shum, Tom Gunning, Nicole Brenez,
Quentin Tarantino
, Kevin Lee, Fung Ka Ming.
"Fan Club"

These film critics/filmmakers have, on multiple occasions, selected this director's work within film ballots/lists that they have submitted.